Rodos Island
Private Tour
---
Clients: Any
Languages: English & German
My name is Yanis (John) I am Greek, born in Rodos and I offer you an amazing and unforgetible private tour or VIP excursion of the main sightseeings of Rodos island ..like "Castello" the Medeviel Palace of St.John cavalliers, the Acropolis of Rodos, the Ancient Stadium, the Kalithea ( the area that the famous film "Guns of Navarone" took place in 1960"s ), the Antony Quinn Bay where the famous actor builed his house, the village of Lindos with the Acropolis of Lindos, the unique Butterfly Valley, the "Seven Springs" with the tunnel and the waterfall, the "Filerimos mountain" with the monuments of Jesus and the big Cross, and more...

Save money and time with me, because you will see and you will have this experience (all sightseeings in one day)
...at discount rates
It can be also a tour on a " tailor made" program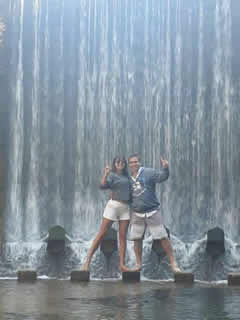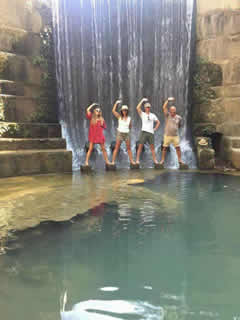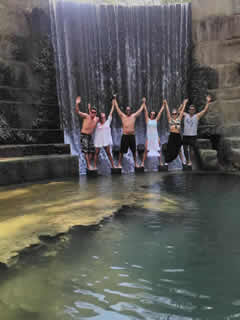 With my customers @ The Waterfall of Seven Springs - Rodos Island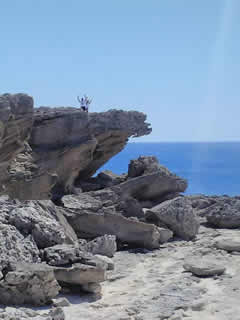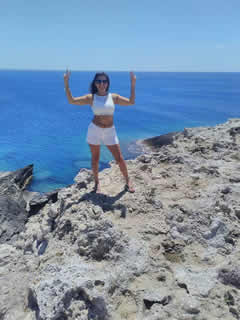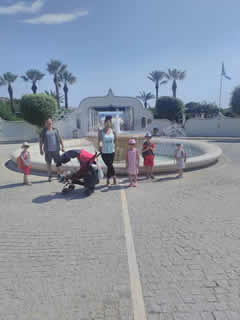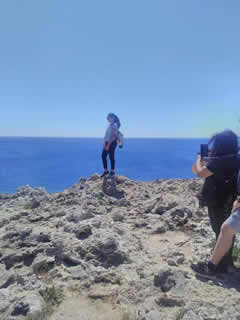 With my customers @ Kalithea Springs & Guns of Navarone Film Bay- Rodos Island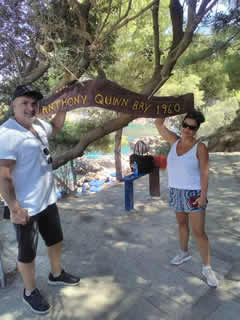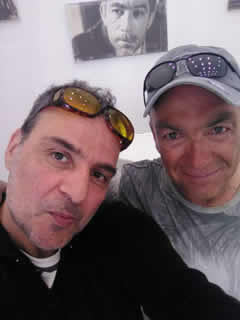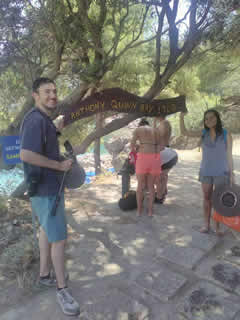 Me and my Canadian Friend and customers @ Antony Quinn Bay - Rodos Island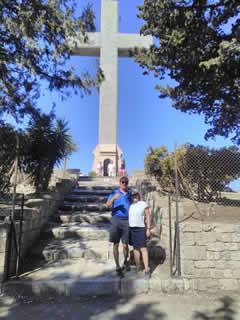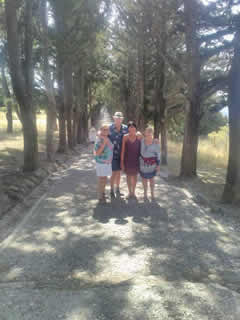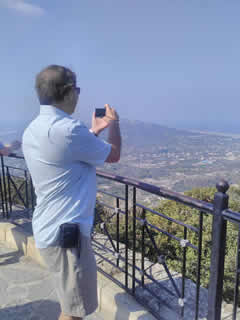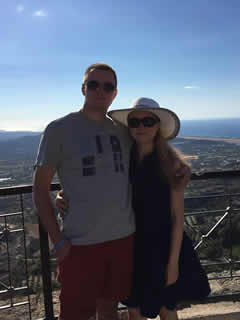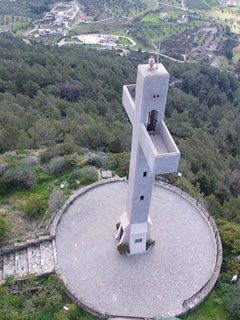 With my customers @ Filerimos Mountain - Ialissos Village - Rodos Island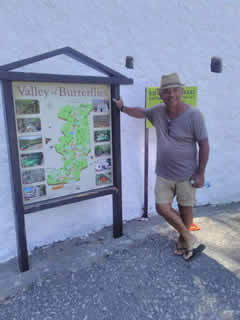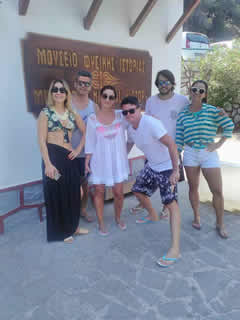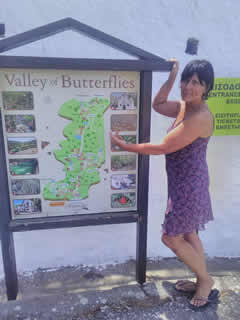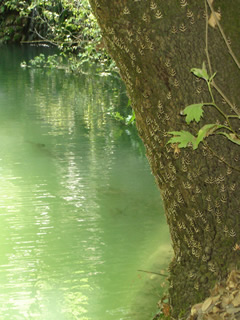 With my customers @ Butterflies Valley and Museum of Natural History - Rodos Island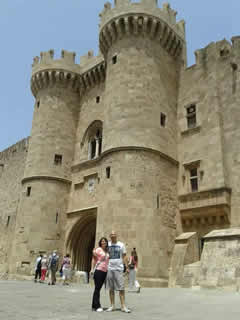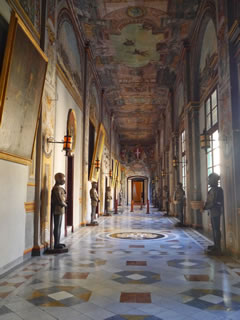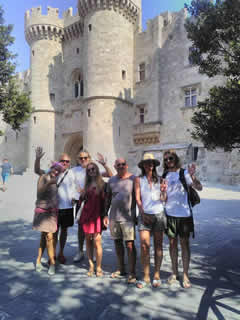 With my customers @ Old Town Rodos - Palace of the Grand Master of the Knights of Rodos Island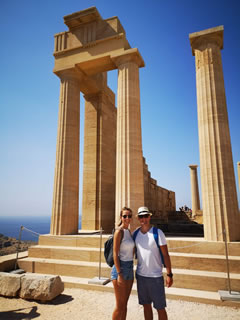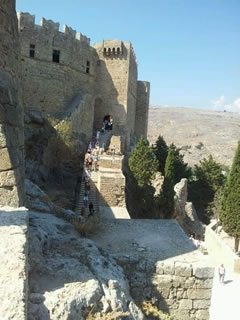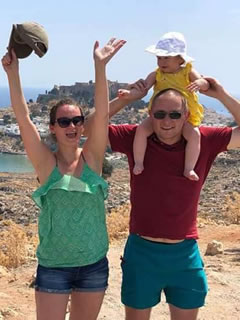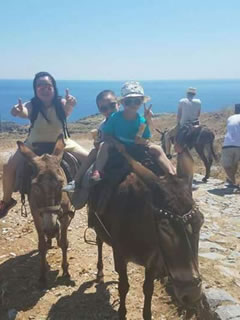 With my customers @ Overview & Acropolis of Lindos Rodos Island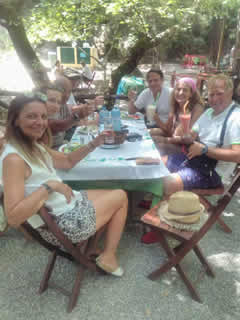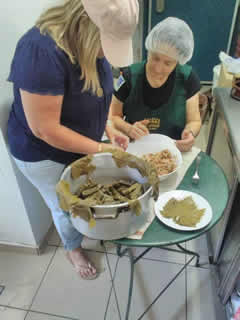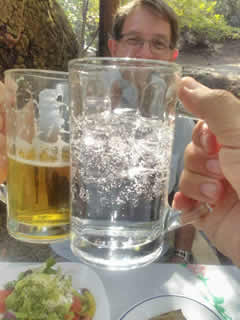 With my customers @ Carefully Selected Traditional Greek Restaurants - Rodos Island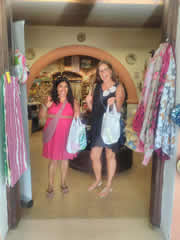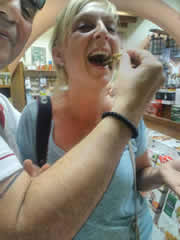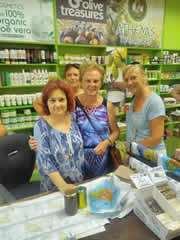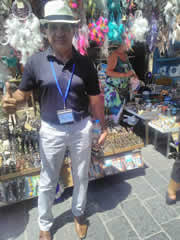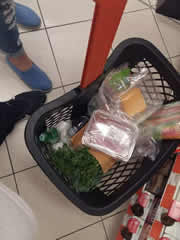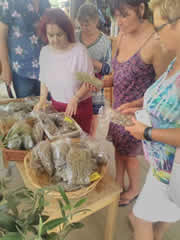 With my customers @ Shopping Traditional Greek Products, Olive Oil, Ouzo, Herbs and Souvenirs - Rodos Island
Alterantive Tours
---
There are a lot of alternative tourism sightseeings in Rodos island.
You can discover factories and farms with pure Greek Rhodian products.

Wines & local drinks as well as cheese , olive oil, honey ..and more.
There is also another option of alternative tourism in the island like visiting traditional houses with old furnitures , old tools and customs. The most of them are in Koskinou village and Embonas village

Scuba diving schools & water sports are everywhere in the island on a very good prices on selected famous beaches like kallithea springs , Antony quinn bay, faliraki beach and tsambika beach. From the Greek orthodox monasteries and churches you will be impresed.
You can have total free access to them but they don't allow you photographs . The excuse is that can be caused damages from the photos , but on the end the tourists usually they have their nice photos.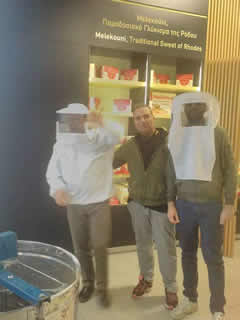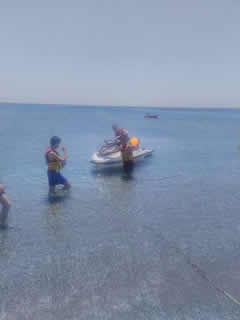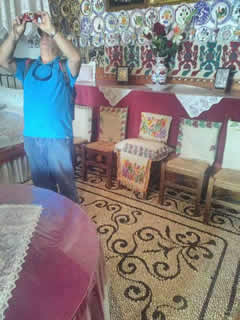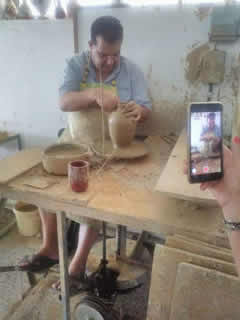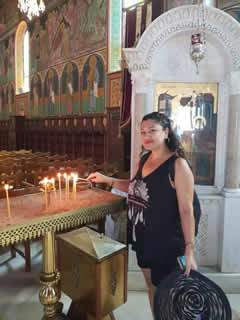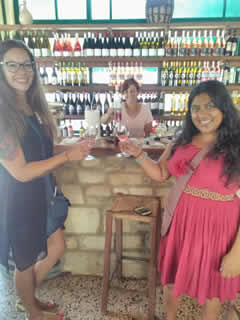 With my friends from Israel @ Honey Factory & friends @ ceramics demo, monastreries, wine tour, watersport activities and more..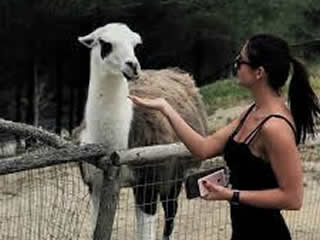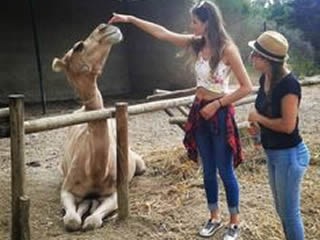 Rodos Animal & Ostrich Farm Just two minutes before the Butterflies Valley
Snorkeling
---
Rodos is the ideal place for snorkeling. Plan your " snorkeling tour " arround the beautiful costs of the island. There are amazing deep blue waters for discovering and swimming as well. You can combine visiting the main sightseeings of the island like Lindos, Kallithea springs, Antony Quinn, Tsambika beach, Prasonisi.. and more. As a matter of fact, Rodos is a huge " snorkeling area ".

Many sightseeing places, have close to them ( no more than 100m ) beautiful, clear coasts for snorkelling. There are not any dangers at the Rhodian coasts like dangerous fishes or any other unpleasant situations.
Snorkelling in Rodos is very enjoyable and the last years become a famous sport as well.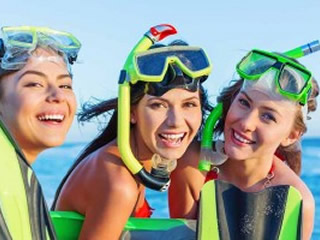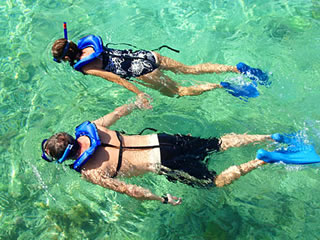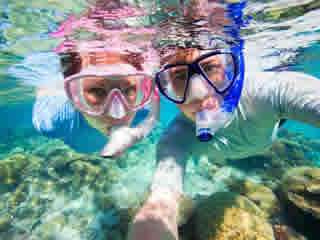 With my friends from Germany @
special snorkeling coasts of Rodos island
Waterpark
---
If you're heading off on a family vacation to Rodos, you won't have to worry about keeping your children's occupied. Rodos has plenty to offer tourists of all ages; you'll love playing on the beach with your little ones and splashing around to the beach. But beyond the shoreline, you can expect to find even more family-friendly attractions.
Rodos' waterpark is one of the Rodos most popular spots, they're always a big hit with big and little ones alike, and they're a great option when you feel like cooling off from the hot Rodos sun.


Customized Rodos park private tour
If you fancy a splashtastic family adventure, then you could make a Rodos water park part of your private tour. You can customize your private tour with me.. with the water park activities as much you want. There is a plenty of time between 9,30 - 6,30 to customize a tour that includes the water park activities for an hour or two.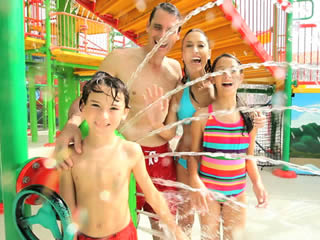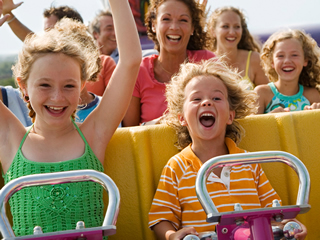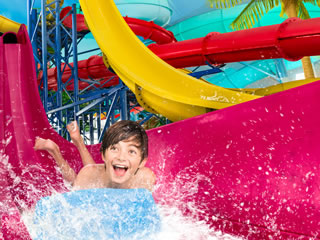 With a family from Sweden @
Rodos Waterpark
Share it
Bestoffer bestoffers Low PRICES LOWPRICE BESTOFFER BESTOFFERS DISCOUNTS LOCAL GUIDE Lowprice low price lowprices LOWPRICE Personalguide privateguide tourguide Travel guide about LINDOS Rodos rates information tour,travel, discounts, offers specials TourguideRodos Tour guide rodos TO GUIDED TOUR LINDOS GUIDEDTOUR RODOS INFORMATION TRAVELGUIDE RODOS LINDOS LOCAL GUIDE informationabout Low price LOWPRICE SPECIALPRICE OFFER INFORMATION GUIDE TRAVELGUIDES LOWCOST PAYLESS CHEAP CHEAPEST SPECIALS SPECIALOFFERS CHEAP info VISIT LINDOS TOUR SPECIAL OFFERS special DISCOUNT TO VIP EXCURSIONS LINDOS DISCOUNTED DISCOUNTS LOCAL GUIDE info TOURS VISIT VIP EXCURSIONS ISLAND info TOYR LINDOS RODOSISLAND RENT RENTALS CARS LINDOSRODOS DISCOUNTS, , tour informationabout TRAVELTORODOS Holidays Rodos VIP EXCURSIONS vacation Rodos, travel Rodos VACATION tour Rodos private tour rodos. TOURGUIDE VIP EXCURSIONS TOUR ABOUT LOCAL GUIDE Personal tour about Rodos excursions TOUR RODOS ISLAND tourism TOUR visit, discounts, cheap about payless tours cheapest discount private tour LINDOS TOUR tour VIP EXCURSIONS minibus rodos island excursion visiting tourists offers island VISITORS INFO specials LOW TO COST HOLIDAY special VACATION TRAVEL TO VISIT discounted CHEAP excursions TOP RODOS holiday about INFO TOP traveling traveller PRIVATE traveling RATES EXCURSION traveler LINDOS LOCAL GUIDE excursion tour INFO TRAVEL special car rentals rent a car GUIDE INFORMATION LINDOS Rentacar car hire car rental carrental autorent auto rent GUIDE cars minibus GUIDE MINIBUS specials about RODOS DISCOUNTS PRIVATE CARS excursion HIRE RENT LOW COST PAY LESS VISIT minibus traveler ISLAND TO GUIDE hire island LOCAL GUIDE CHEAPEST PAY LESS DISCOUNT VISIT PAYLESS TOUR GUIDE RODOS INFO TRAVELING TOURISM RENTAL GUIDE CARRENTAL HIRE about RATES VISITORS TO CARHIRE TRAVEL private tour personal tourism GUIDES TOP INFORMATION ABOUT special SPECIALTOUR VISITING SPECIALS TO DISCOUNTS OFFERS VISITING ABOUT TOURGUIDE TRAVELGUIDE hire rent hire minibus travel information info about discounts, RATES VIP EXCURSIONS TOUR TO GUIDE TOUR hire discounttour minibus special special price LESS EXCURSION VISIT LINDOS specialprices offers offer price SPECIALTOURGUIDE ABOUT info PRICES minibus RODOSSPECIALTOUR SPECIAL RENT TRAVELER TRAVELING RENTALS lindosguide PRICES TRAVELRODOS about VISIT lindospersonalguide travel to guide hire rent guide rodos island info specialprice PRICES LOW LESS COST HIRE GUIDEDTOUR TOURGUIDE To hire informationguide informationabout rent guidetorodos traveltorodos GUIDES GUIDEDTOUR TOURISMTORODOS car information about discounts, LINDOS about info INFORMATIONABOUT lindostourguide Personal private personaltour privatetour PRIVATEEXCURSION TOURGUIDE about PRIVATEEXCURSIONS TOURGUIDE info excursion about information excursion priceless priceless LINDOSTOURGUIDE LINDOSGUIDE info PRICES DISCOUNT LINDOSPRIVATETOUR VISITRODOS less lowest VISITLINDOS VISITORS most VISITING about DISCOUNTS, , TRAVELTORODOS AUTO CAR MINIBUS HIRE CARHIRE rates most GUIDEHIRE less HIREAGUIDE RENT HIRE GUIDEDTOUR vip excursions. Last prices minute LASTMINUTE less low rates prices top thebest best specialoffer Inforodos inforodosisland information infoaboutrodos rodosguide about hire information travelers RODOS travellers traveling cheap low-cost discounts low-cost top thetop CHEAP cheapest payless lowest rates bestoffers price RODOS SPECIALPRICE best LOWCOST OFFER SPECIALOFFER less SPECIALOFFERS ABOUT rates less lastminute RODOS BESTPRICES lastminute low HOLIDAY SPECIALOFFERSRODOS best PAYLESS CHEAP BEST thebest BESTPRICES TOP SPECIALPRICE lowprice lowprices offer specialoffer LESS best PRICES ABOUT LOWPRICES BESTPRICES bestoffers MOST TOPOFFER LOWEST CHEAPEST RATES LASTMINUTE lastminuteoffers top less thetopprices thetoprates MOST LOWEST thelessprices thelowestprices MOST thelowestrates best offer top special lowest themost MOSTSPECIAL last-minute LASTMINUTEOFFER best TORODOS RODOS VACATION thebest SPECIAL HOLIDAYS VACATION thetop LASTMINUTE RODOS ISLAND LOCAL GUIDE best.